ROLLER BLIND SYSTEM UNI BESTA II WITH A SPRING DRIVE
Based on the basic elements of the UNI system and the new springdrive we get a new application. Spring drive with the braking system of multi-stop allows to keep the blind in any position, is irreplaceable in the case of a partial darkening of the window.Roller blind with a spring drive
is an alternative to ball-chain operated roller blinds.
Advantages of the system:
• suitable permanent tension of fabric,
• possibility of assembling the cassette at the bottom of the window wing,
• option in the use of curtains for skylights.
NOTE: Recommended mounting position of spring drive is the left side.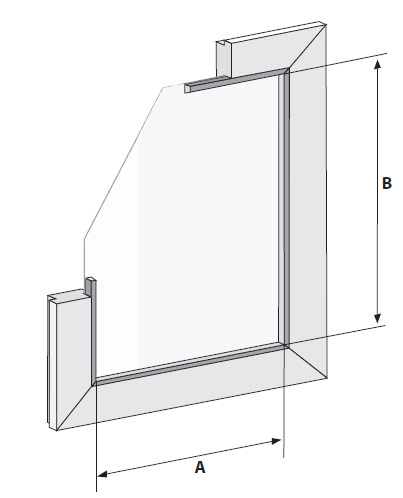 Measurement algorithm
• TUBE 24 – dimension A -3 mm
• FABRIC – dimension A -12 mm
• BOTTOM DROP – dimension A -28 mm
• MIKRO SPACE PROFILE high – dimension A
• CASSETTE – dimension A
• C TYPE SIDE GUIDE PROFILE – dimension B +10 mm